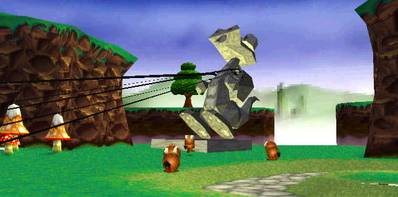 Gobbo Valley is an area of the Forest Island where King Rufus resides. The main hub for all Gobbos, the valley is situated in the middle of Forest Island, and is the spiritual home of the Gobbo species.
The importance of the area is well known, and highlighted on two occasions:
Ad blocker interference detected!
Wikia is a free-to-use site that makes money from advertising. We have a modified experience for viewers using ad blockers

Wikia is not accessible if you've made further modifications. Remove the custom ad blocker rule(s) and the page will load as expected.