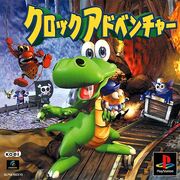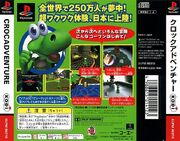 Croc Adventure
is the Japanese released version of 
Croc 2
. Unlike
Croc! Pau Pau Island
, The cover is the same as the western release of Croc 2.
Publisher
Edit
Everywhere else in the world Croc 2 was published by Fox Interactive, but Croc Adventure published (in Japan) by Koei, Unlike Pau Pau Island which was published by Mitsui Media Quest.
Differences
Edit
The Gobbos are known as Pau Pau's again.
Baron Dante is known as Magician again.