Cossack Secret 1 is the first level on the Secret Cossack Village.
This level is where the It's Just Snowball Madness! level normally is in the normal Cossack Village.
Walkthrough
Edit
You're on a snowball. The first thing you see is the long floating road, you follow the road and when it splits in three parts you choose the middle one (you can choose the others but by choosing the middle one it makes it easier.) Then you follow the road, killing dantinis on the way, until you reach an ice platform with a key, take the key and turn around and follow the road again until you find the cage, once you find it, open it and take the RED CRYSTAL.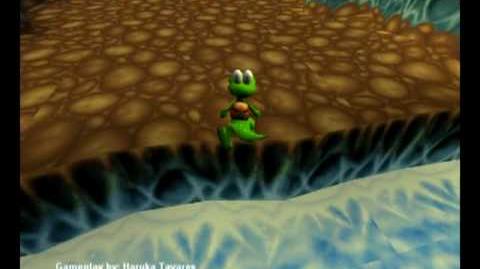 Yippee! An image gallery for Cossack Secret 1 is available. Click here to access it.
Ad blocker interference detected!
Wikia is a free-to-use site that makes money from advertising. We have a modified experience for viewers using ad blockers

Wikia is not accessible if you've made further modifications. Remove the custom ad blocker rule(s) and the page will load as expected.